Step 1
Go to coursemedia.gmu.edu (not Blackboard).
At the top right, click Login Here.
Click on MyMedia.
Log in.
Step 2
Find the video you want to share and note if it says Unlisted or Private.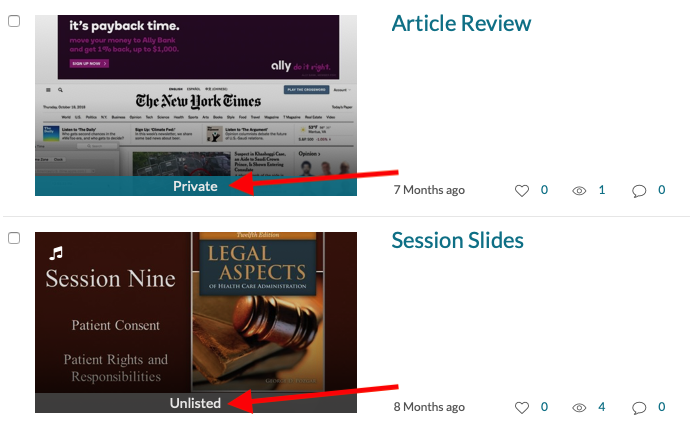 Step 3
Click the video you want to share.
If the video was "Private" then below video at far right, click Actions and then Publish. Choose Unlisted and Save.
If video was already "Unlisted" move to the next step.
Step 4
Below the video, click Share and copy the link or embed code.
As long as the video is Unlisted, the link will work for anyone (i.e., they do not need to log in). The Embed Code will also work for all users.
Note: Videos shared in Blackboard via this method will not capture specific student usage data.
Last modified: March 1, 2022