Before connecting to mason.gmu.edu, you will need to set the Default protocol under Connection to SFTP (SSH File Transfer): CyberDuck > Preferences > General > Connection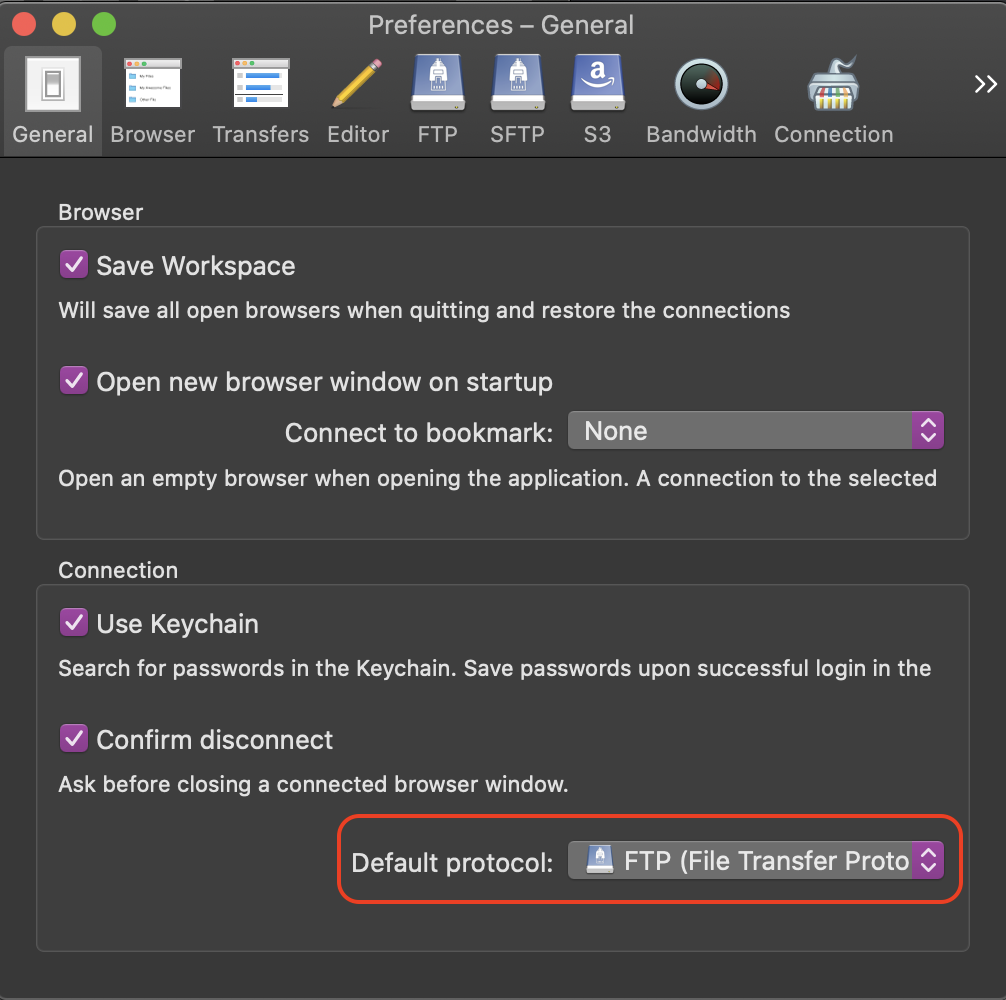 Step 1
Open the CyberDuck client.
Step 2
Select Open Connection in the upper, left-hand corner.
Step 3
Enter mason.gmu.edu for the Server name. (Note: port should be set to 22.)
Step 4
Enter your username and password.
Step 5
Select Connect.
Step 6
Once you have created your folder(s) under public_html, you can drag and drop folders between CyberDuck and Finder.
For CyberDuck support, see CyberDuck Help.
Last modified: September 25, 2020