If you previously attended or graduated from George Mason University, follow the steps below to sign up for your Patriot Pass.
If you have difficulty, contact the ITS Support Center. The Support Center will contact you approximately 2-3 business days after receiving your completed dynamic form or faxed Patriot Web access request form. The ITS Support Center will provide you with a G Number.
Follow the steps below to activate your Limited Access NetID and password, and get a Patriot Pass Account.
Activate Limited Access NetID
Step 1
To activate your Limited Access NetID and get a Patriot Pass account, visit the Patriot Pass Password Management website.
Step 2
Click Activate Account.
Step 3
Enter your G Number and claim code, then click Continue.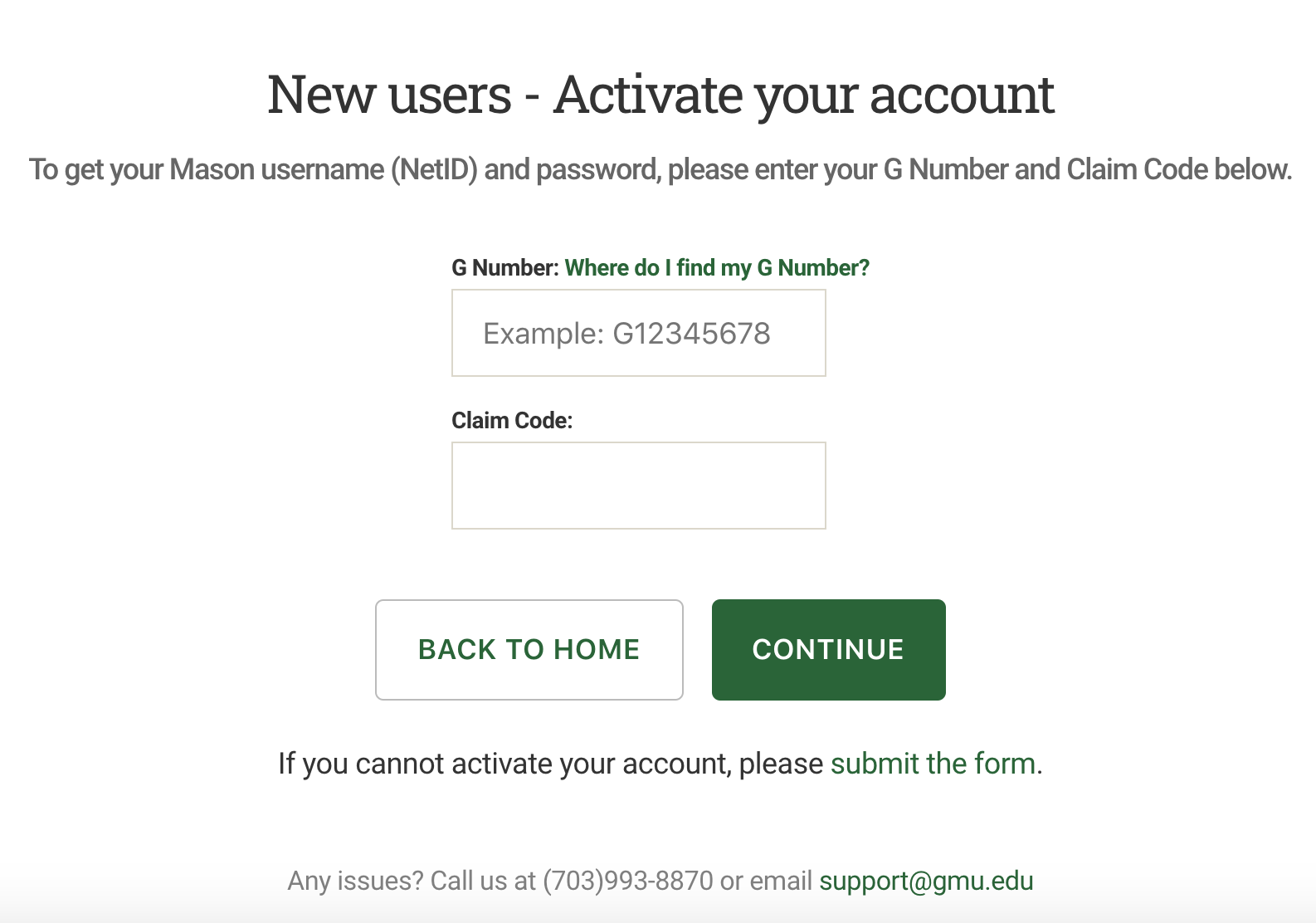 Step 4
Record or memorize your Limited Access NetID displayed on the following screen. Click Start Account Setup.
Step 5
If you are prompted to fill in the form(s), provide the appropriate information, then click Save and Continue on each page.
Step 6
On the password selection screen, enter your new password, per the guidelines for password selection, then select Save and Continue.
Once you save your password, you will see a verification screen indicating that your account has been updated. You have now set up your Patriot Pass account. You can now use your Limited Access NetID and password to access Patriot Web Self Service.
Note: You will only receive a Limited Access NetID, which only allows you to log into Patriot Web Self Service.
Last modified: August 1, 2021