Step 1
Log in to your email account through a web browser.
Step 2
In the upper left-hand corner, click on the 9-dots on the top bar.

Step 3
Click on Office 365.
Step 4
In the right-hand corner, click Install Office.
Step 5
Select Office 365 apps.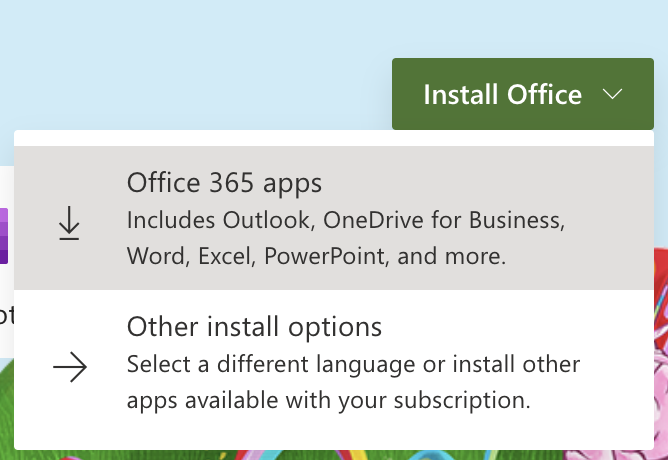 Step 6
The download will automatically start. Click on the Microsoft Office Package to install Office.
The following will appear on your screen.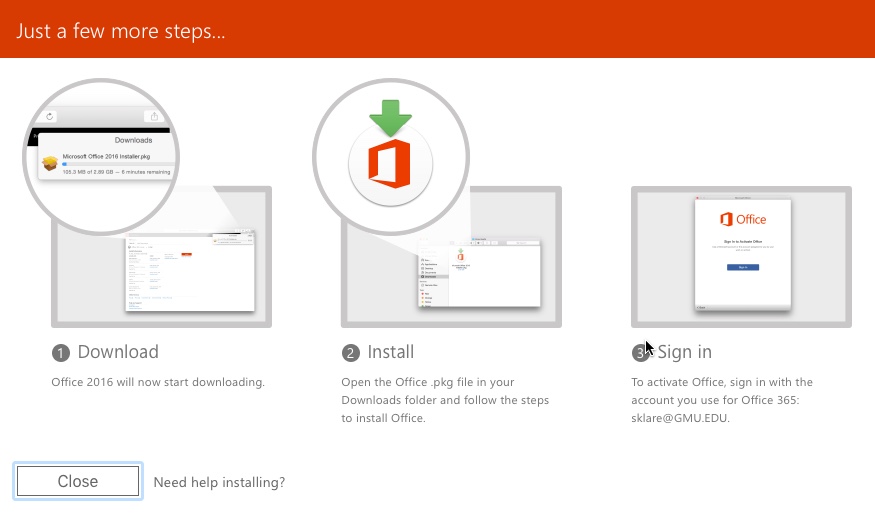 You'll then go through the install and upon completion, it will ask you to activate the software
Step 7
Log in with your NetID and Patriot Pass Password
After following the directions, you will then be able to use Microsoft Office on your computer.
Last modified: August 5, 2021